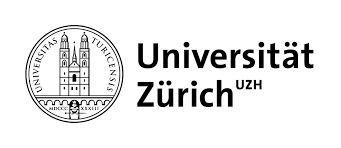 Univeristy of Zurich (UZH)
UZH's Department of Geography (GIUZ) has a long-standing track record of research on
glaciers, permafrost and geomorphodynamic processes in mountain environments. In addition to fundamental research on mountain systems, a strong component is the interdisciplinary and integrated analysis of climate change, impacts and related
risks in mountain environments and the related development of adaptation measures on the one hand, and monitoring activities (host of the World Glacier Monitoring Service, WGMS) on the other hand. The WGMS coordinates the worldwide collection of standardized glacier data in order to quantify and assess the rate of glacier changes. As such it provides base data for future glacier and climate change projections and for assessing impacts on the environment, the economy and on the society. The WGMS maintains a well-established scientific network of local investigators and national correspondents in all the countries involved in glacier monitoring, and is in charge of the Global Terrestrial Network for Glaciers.

Through fundamental scientific research and the worldwide glacier monitoring on the one hand, and programmes at the science-policy interface on the other hand, important knowledge and expertise with regard to SMD have been achieved and might be summarized in the following main categories:
i) Method development, generation and analyses of baseline data and dedicated knowledge (mainly in climatology, glaciology, hydrology and human dimensions including perception and vulnerability; e.g. Cusco/Apurimac, Peru);
ii) Initiation and support of monitoring and research activities in partner countries (e.g. glacier, climate and risk monitoring in the Cordilleras Vilcanota and Blanca, Peru; Cordillera Central and national level Colombia, Ecuador, Kyrgyzstan, Northern Caucasus, Indian Himalayan States);
iii) Design and implementation of risk reduction strategies, in particular early warning systems, incl. technical, institutional and social dimensions (e.g. Ancash and Cusco, Peru);
iv) Capacity building at the academic and stakeholder level (e.g. postgraduate courses such as Diplomados in Peru; or glaciology course in India; CATCOS summer school);
v) Joint scientific publications and policy
briefs; and
vi) International exchange and collaboration (e.g. Foro Internacional Glaciares, Peru).